data that provides wisdom
An all inclusive system
What professionals and customers are looking for is integration and simplicity, with technology that adds value and can be serviced by their own ecosystem.
Technology that services the back office for professionals and connects with their support system for agents or vendors allowing for operational excellence.
A user-friendly portal gives investors the ability to analyze all financial metrics such as IRR, Cash on Cash, ROE, and other key financial analytics in a dynamic real-time environment.
a fresh take on proptech
Everything you need in one simple package
A breakthrough, all-inclusive, proprietary, and ever evolving paperless technology that brings the Avanti Way ecosystem to life for Agentpreneurs, customers and investors.
1
Our vision
One login with easy access to everything professionals need to work their business
2
New design
Easy to read interactive micro-data like never seen before to make smart decisions
3
New way
Contract to closing transaction flows with customer access for collaboration & efficiency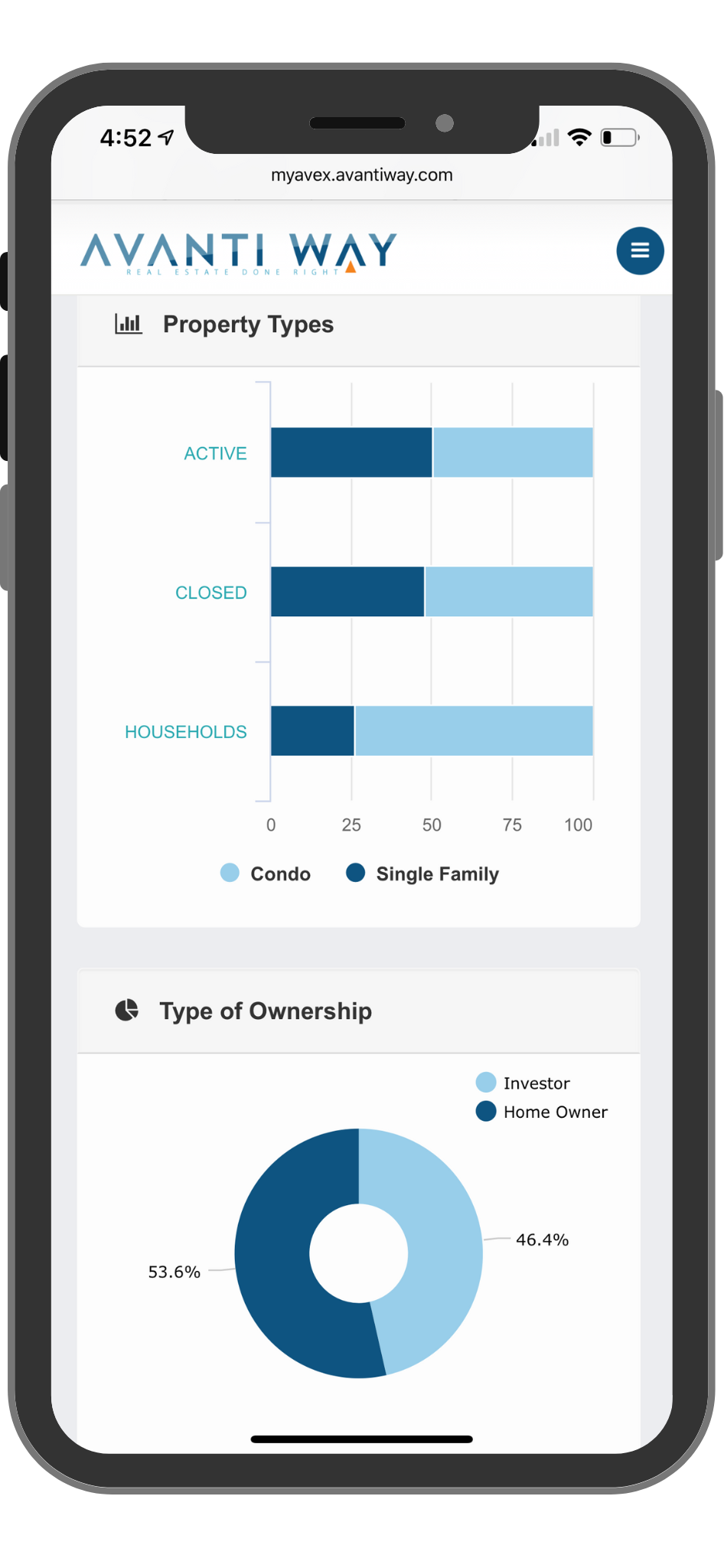 4
Innovation
A comprehensive marketing and customer nurturing system that actually works
5
Great team
Escrow, commissions, and funds management with mobile deposits and direct payments
6
Adaptive
Investor returns tracking metrics with total transparency for asset management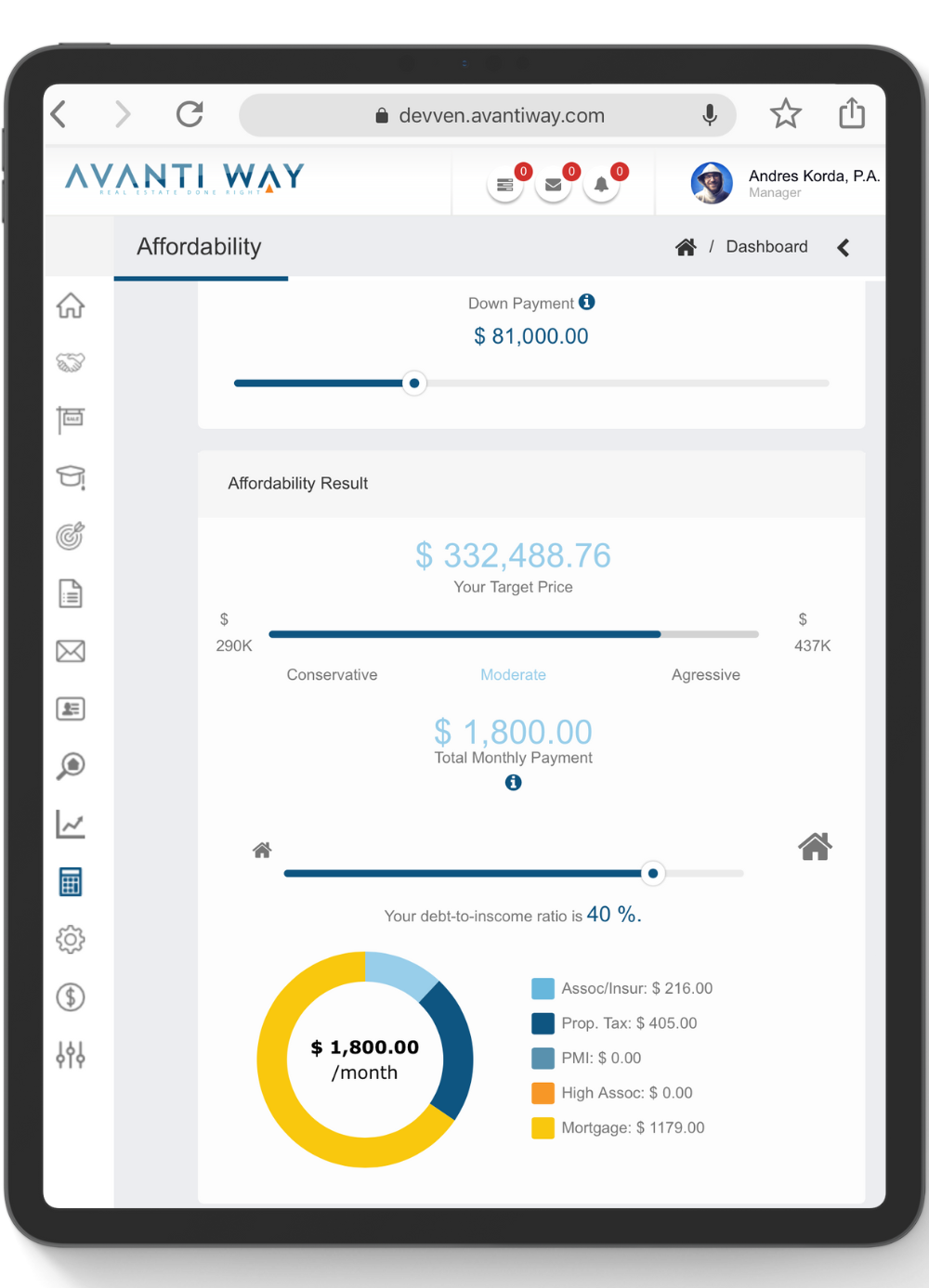 there is a difference
It's not a tool, it's an experience
We have realized that big data plays and increasingly important role in the real estate process, and that although data is available for everyone, very few are able to integrate it the micro-level is needed for advisors to service their customers with real value. So we have created a data driven platform that is easy to digest and accompanies all parties through their real estate journey in a way they can understand to help them make wise decisions.
visualize your portfolio like fund managers
Maximizing Asset Performance